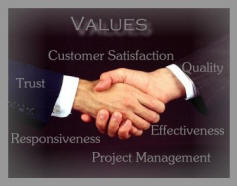 Andy Powers-A Professional who cares..About YOU!
NYS Imposes 100 New Hidden Taxes and Fees in 2009-2010 Budget
After years of out of control spending, Albany inserted 100 revenue raisers in the 2009-2010 NYS budget to help close the deficit. In my opinion a tax by any other name (call it a fee if you like Mr. Governor) is still a tax. Taxes are supposed to be apportioned equally and fairly and for the common welfare. Below is a link to the budget summary and you decide for yourself. All were included in the budget with the threat that if not approved that NYS would be unable to pay its bills. Just a few include a new annual salt water fishing license fee, with very few exemptions, requiring anyone over the age of 15 to have a license and pay the fee. So much for getting hooked on fishing instead of drugs. Even senior citizens need a license. As for businesses, one of my biggest gripes is the new $50 sales tax authority renewal fee and the $10,000 fine for non compliance. All businesses are required to collect NYS and local sales tax with only a small "discount" as remuneration for their efforts. In effect they are agents of the taxing authorities. Now they have to pay a fee for the privilege of collecting this tax on behalf of the government, or face being shut down and being assessed a $10,000 fine. What is wrong with this picture?
All these new fees and taxes will be passed to the consumer in one way or another, driving up inflation and the cost of living and doing business in NYS. More people and businesses will leave the state (as they have already begun to do). Already the 2009 deficit is climbing way beyond projections as State spending continues while personal disposable income and State/Local revenues decline. Absolute fiscal mismanagement in my opinion, but you decide for yourselves. After reading the budget summary I urge you to contact your local State representatives and tell them what's on your mind and challenge them to fix this mess responsibly,
We have only ourselves to blame as we voted for change and put the fox in the chicken coop. Visit http://publications.budget.state.ny.us/eBudget0910/fy0910littlebook/RevenueActions.html and decide for yourself if this is what you want.