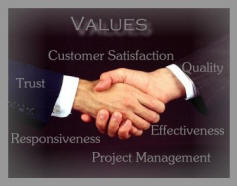 Andy Powers-A Professional who cares..About YOU!
Home
Up
Expatriate Tax Questions
U.S. Expatriates
Foreign Nationals
Relocation
Tax News
How The ACA Affects Your Taxes
Why Choose Powers
Standard Approach
Individual Taxes
Business Tax
Employment Issues
Small Business
IFRS
Public Realtions & Marketing
Business Management
U.S. Constitution
Clients
US Economic Survival
Due Diligence
IRS Denying FEIE to U.S. expats
Foreign National US Tax Guide
FATCA
2012 OVDI
FUI
Tax Court Limits IRA Rolloves
Taxpayer Scam and Identity Theft
Andrew Powers-Principal
To learn more regarding our professional team of executive senior advisors click on their names
A graduate of Iona College as a Bachelor of Business Administration in 1973, Andy possesses more than 40 years of progressive tax and business management experience working with international CPA firms such as Coopers & Lybrand and holding senior tax executive positions such as Tax Director for Horsehead Industries, Inc., an industrial holding company that included the largest zinc producer and recycler of hazardous waste in the United States. He has working with many renown experts in tax law and business strategic development in such diversified industries as oil and gas exploration, development and production; international banking; executive expatriate assignments; filmed and recorded entertainment; industrial manufacturing; IT staff augmentation; entrepreneurial ventures, corporate leveraged mergers and acquisitions as well as municipal agencies and schools. As a senior corporate tax executive, his responsibilities demanded his participation and contribution as a member of business development teams.
Since 1997 Andy's firm Powers & Company has dedicated its efforts toward providing tax, business consulting and management advisory services to local businesses and individuals as well as private and publically held multinational corporations. Beside accounting and tax related services, business plans and public relations marketing, Powers has a staff and professional affinity team comprised of highly skilled and renown tax attorneys, CPAs, venture capital specialists and business executives devoted to business restructuring and turnaround solutions at its disposal.
Always dedicated to community service, Mr. Powers has served as a Divisional Staff Officer of Public Affairs for the United States Coast Guard Auxiliary (a component of The U.S. Coast Guard/Department of Homeland Security) where he has proudly served since 2005 and is a recipient of a Presidential Unit Citation for his contribution to the U.S. Coast Guard's dedication to helping survivors of the Katrina disaster He is a graduate of the first Putnam County Sheriff's Citizen Police Academy and certified by FEMA in Incident Command System, National Incident Management System, National Response Plan and Single Resource and Initial Action Incidents. Mr. Powers initiated Operation Take a Vet Fishing in support of past and present members of the U.S. military community and as DSO-Public Affairs, initiated the first annual NY Mets U.S. Coast Guard Appreciation Day in 2008.
Professional, business and community memberships and affiliations, past and present, include the U.S. Coast Guard Auxiliary, American Management Association, Tax Executives Institute, Mahopac-Carmel Chamber of Commerce, U.S. Chamber of Commerce, National Marine Manufacturers' Association, National Boating Safety Council, N.Y.S. Sheriff's Association Institute, and the U.S. Navy League