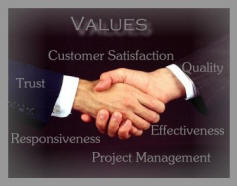 Andy Powers-A Professional who cares..About YOU!
Bruce Gillette-Senior Advisor
To learn more regarding our professional team of executive senior advisors click on their names
In addition to serving as a Senior Advisor to Powers & Company, Mr. Gillette is Senior Vice President-Government Affairs for Krown1 Logistics, Dubai, UAE.which he joined in 2012. Mr. Gillette is an experienced executive in the all areas of transportation, logistics, and supply chain industries with an accomplished track record of building organizations from the ground up, enhancing business performance via effective team building, and exceeding corporate goals. Well-traveled with international business perspectives obtained from experience living and working in Europe, Middle East and South America; Mr. Gillette possesses a strong understanding of different corporate cultures and norms to thrive in globally-minded companies. Previously he was the President of Global Holdings Inc., a privately funded $30 million venture capital company with retail oil & gas distributions companies in the U.S., Europe, Africa and the Middle East. Earlier in his career Mr. Gillette functioned as Vice President of Sales and Marketing as well as Products and Services for Atlas Worldwide Holdings, Inc., a recognized leader on global airfreight serving both commercial and military customers..
A senior and seasoned military officer with active security clearance and multiple language skills including fluency in Spanish and conversant in German. Mr. Gillette served 12 years active duty with the U.S. Army before transferring to reserve status through this day. Coronel Gillette was awarded the Bronze Star during his reactivation in support on the War on Terrorism in 2004.
Mr. Gillette holds an Masters Degree in Management and Staffing from Command and General Staff College, Ft. Leavenworth, KS and a BBA from the University of Texas and St. Edwards University in Austin, TX.