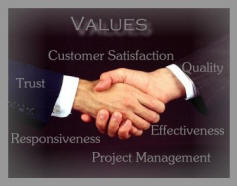 Andy Powers-A Professional who cares..About YOU!
Dan Ruchman-Senior Advisor
To learn more regarding our professional team of executive senior advisors click on their names
<![if !vml]>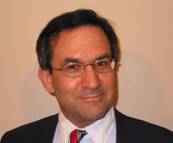 <![endif]>Dan Ruchman is a senior financial executive who is effective in both the boardroom and "the trenches". He brings broad experience in financial, operations and administrative management across a variety of industries including life sciences, high tech and consumer products, in both public and private companies. Mr. Ruchman has a proven track record of accomplishment, in both entrepreneurial and established companies, in business strategy, financial management, system implementations, financial controls, financial planning and modeling, and corporate governance whose achievements include negotiating and closing a $100 million 10-year global business deal, working closely with the CEO and executive team of a $12 million biotech company; re-engineering the strategic planning and budget processes of a $200 million consumer products manufacturing and marketing business, enabling sales to triple in five years and pre-tax profits to rise by 30X, to almost $60 million and negotiating special pay arrangements with over 70 individual creditors to keep a financially stressed $5 million high-tech company running.
Mr. Ruchman serves as an entrepreneurial and turnaround financial management consultant, and an operational and accounting consultant, as Ruchman & Associates. Prior to that, he served as vice president Finance & Administration at Phyton Biotech, based in New York with a European subsidiary. He led major projects including venture financing, tax planning and cost accounting implementation, and the overhaul of financial systems, risk management, stock options and HR management. Previously, he was director of finance at Thomson Publishing's Lawyers Cooperative Publishing subsidiary in Rochester, NY. where he implemented a new financial system to facilitate a total business reorganization to a decentralized structure, and created a new business development function to oversee acquisitions, enabling six such acquisitions in the first year. Prior to that, Mr. Ruchman was the director of financial planning and analysis for Bausch & Lomb, overseeing that $2 billion corporation's strategic planning, capital budgeting, annual budgeting process and ongoing financial forecasting and analysis. He previously held operational, financial and management positions with Computer Consoles Inc., a Rochester telecommunication and office systems manufacturer and marketer; Inslaw Inc., a Washington, D.C. developer, marketer and consultant for its proprietary case management software systems; and Transamerica Mortgage Company, then one of the largest mortgage banking firms in the U.S., based in San Francisco.
Mr. Ruchman holds a BA in History from Princeton University and MBA from the Yale School of Management. He is a member of Financial Executives International, TiE Entrepreneurs and San Diego Connect as an Entrepreneur-in-Residence. He served on the Advisory Board for the Tech Ventures investment fund, currently serves as Co-Chair of the San Diego Financial Executives Networking Group and is on the Advisory Board for Rochester Institute of Technology's College of Liberal Arts.