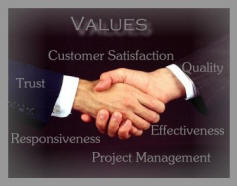 Andy Powers-A Professional who cares..About YOU!
Home
Up
Expatriate Tax Questions
U.S. Expatriates
Foreign Nationals
Relocation
Tax News
How The ACA Affects Your Taxes
Why Choose Powers
Standard Approach
Individual Taxes
Business Tax
Employment Issues
Small Business
IFRS
Public Realtions & Marketing
Business Management
U.S. Constitution
Clients
US Economic Survival
Due Diligence
IRS Denying FEIE to U.S. expats
Foreign National US Tax Guide
FATCA
2012 OVDI
FUI
Tax Court Limits IRA Rolloves
Taxpayer Scam and Identity Theft
Nick Day-Senior Advisor
To learn more regarding our professional team of executive senior advisors click on their names
As the United Kingdom arm of our Affinity Task Force Tax Innovations is a vital component to our international tax services as regards clients interacting between the United Kingdom and the United States.
Nick Day joined Tax Innovations in 2011, from Ernst and Young, to lead the Personal and Expatriate Tax businesses. Mr. Day has more than 25 years experience as a tax consultant advising on personal, business and expatriate tax issues. He specializes in UK tax planning for non-domiciled individuals based in the UK, and works with employers to set up tax and social security efficient relocation/employment packages for short and medium term temporary employee secondments to/from the UK. This work dovetails effectively with the wider services provided by Tax Innovations' business accounting and corporate tax advisory teams.
Mr. Day worked for HM Revenue & Customs as a tax officer in 1985 before moving to Ernst & Young (then Ernst & Whinney) in 1987, where he gained the Association of Taxation Technicians (ATT) and Chartered Tax Adviser (CTA) UK tax qualifications. In 1994 he joined PriceWaterhouseCoopers, CPAs and then in 1996 to Buzzacotts (then Livingstone & Co.) where he passed the US Enrolled Agent examination. In 1998, Mr. Day moved back to Ernst & Young as a Senior Manager, running and coordinating many large multi-national expatriate programs for the firm such as IBM, GSK, Cisco and Dell. Since joining Tax Innovations he has helped build the personal/expatriate businesses, which have grown significantly since his arrival. As an experienced professional with diversified tax management experience Mr. Day appreciates the client value of dealing with a relaxed but professional atmosphere that is found at Tax Innovations, which provides the flexibility to make a difference and "get things done", that in his view does not exist at a big firm.