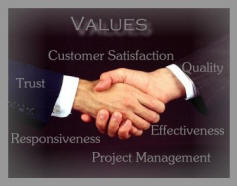 Andy Powers-A Professional who cares..About YOU!
Home
Up
Expatriate Tax Questions
U.S. Expatriates
Foreign Nationals
Relocation
How The ACA Affects Your Taxes
Why Choose Powers
Standard Approach
Individual Taxes
Business Tax
Employment Issues
Small Business
IFRS
Public Realtions & Marketing
Business Management
U.S. Constitution
Clients
US Economic Survival
Due Diligence
IRS Denying FEIE to U.S. expats
Foreign National US Tax Guide
FATCA
2012 OVDI
FUI
Tax Court Limits IRA Rolloves
Taxpayer Scam and Identity Theft
IRS Due Diligence for Tax Professionals - Please go to H&R Block
Today I prepared a tax return for a friends single parent daughter who lives in Putnam County, NY earning less than $40,000 struggling to support her 14 year old daughter. Despite the high cost of living in the area her net disposable income is the equivalent of someone earning $20,000 in other parts of the nation however she was entitled to a whopping $4 Earned Income Credit. Because of this credit I, as a tax professional, had to complete and file with the IRS Form 8867 answering 37 questions regarding her eligibility for the $4 credit plus obtain from her several documents to prove that she was who she claimed to be, plus that her daughter was hers and live with her. What used to be a 15 minute tax return took over an hour to complete including scanning and securely filing those documents. After it was completed I did not have the heart to even charge her to prepare and file the return. Imagine, over an hour because of a $4 subsidy credit. I would have rather not done the form and gave her $4 out of my pocket.
My dad, who used to prepare tax returns for people in the Bronx, told me there would be the day when we would have to do the work that the government should be doing and not get paid for it. The time has come. So from now on, anyone who has a tax return like this has my blessing to go to H&R Block as I refuse to spend this amount of time, plus assume the legal exposure connected with it, and not get paid. Why did I do the return for free? Because I would rather help a friend for free than charge what my time is worth because of government beurocracy.